Hearth Stove Sales & Installation
Hearth stoves are a design choice that can really add style and character to a variety of spaces. Talk to one of our hearth stove experts about selecting the right hearth stove for your home heating and design needs.
Proudly serving Howard, Montgomery, Upper Prince George's, Frederick, Carroll County, and Washington, DC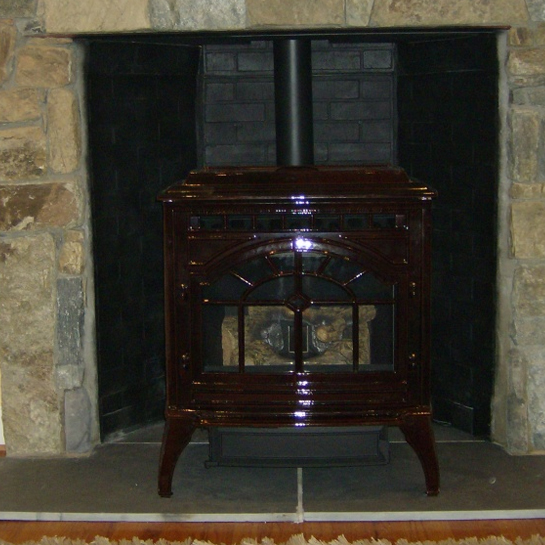 Hearth Stoves have exhaust openings in the rear instead of on the top, to enable them to stand on the hearth and vent backward through the fireplace opening. A stainless steel tee is used to connect to a stainless chimney liner extending to the top of the chimney.
With the efficient use of space being the front and center objective in any garage remodeling, each member in our design and installation teams works hard to analyze the ways to maximize storage space while maintaining the visual appeal.