Wood Fireplace Sales & Installation
You've come to the right place! The experts at MCP Chimney & Masonry inc. will guide you through the wood fireplace selection process to ensure you get the perfect heating solution for your space.
Proudly serving Howard, Montgomery, Upper Prince George's, Frederick, Carroll County, and Washington, DC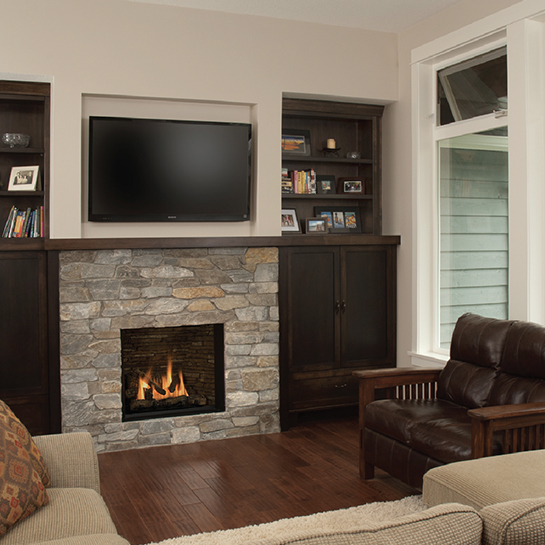 The firebox is the part of the fireplace where the combustion of the wood or gas takes place and is often the first part of the system to be damaged since it is exposed to heat reaching temperatures up to 800 degrees. It is important to repair damaged bricks or mortar joints immediately to keep heat from damaging the chimney system or your home. If any of the bricks are loose or if the mortar joints are eroded our service technicians can tuck-point the damaged or missing mortar joints or rebuild your firebox with new fire bricks and high-temperature refractory mortar; thereby restoring the structural integrity of this important part of your fireplace system.
Prefabricated (metal) fireboxes that are found in many homes have masonry refractory panels that need to be replaced once they have cracks in them. At MCP Chimney and Masonry, we provide all kind of firebox repair and replacement services including wood burning fireplace repair and more serving Montgomery County, Maryland & & DC metropolitan area. For more details, contact us!