Free Standing Wood Stove Sales & Installation
Free standing wood stoves are a beautiful and effective method of heating your space. We have a variety of brands and styles to choose from and our experts are happy to help you choose the right freestanding wood stove for your space.
Proudly serving Howard, Montgomery, Upper Prince George's, Frederick, Carroll County, and Washington, DC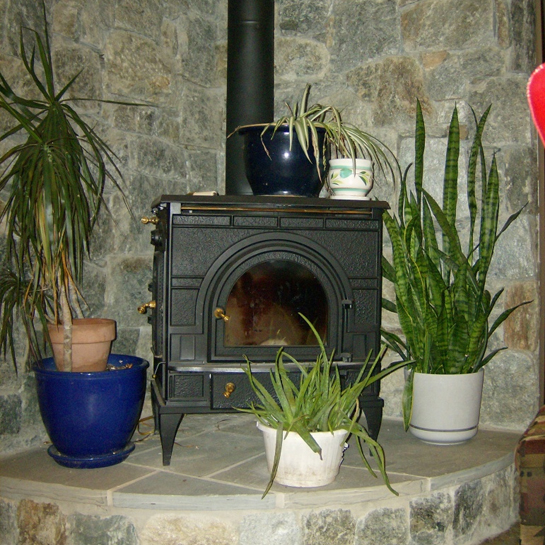 A Traditional Charm and Warmth
Nothing symbolizes the heart of a home more than a traditional wood stove. Cast iron wood stoves offer the traditional charm and warmth with advanced technology and contemporary design that enhances beauty, efficiency, and convenience.
As you weigh the benefits and features of wood stoves, consider the following:
Clean Burning – Smoke billowing out of a chimney is more than just bad for the environment; it is a waste of fuel. Smoke is, in effect, unburned wood fuel (hydrocarbons). Wood stoves burn wood more efficiently than in a fireplace and produce 1/7th the amount of carbon dioxide that gas logs do. We also offer models with catalytic combustors to further improve the efficiency of burning wood by turning that smoke into usable fuel.
Decor Enhancement – Make your wood stove the centerpiece of the room by adding a custom hearth.