The cap on a prefabricated fireplace serves the same function as that of one on a masonry fireplace as it is there to keep water and animals from entering the chimney.
Proudly serving Howard, Montgomery, Upper Prince George's, Frederick, and Carroll County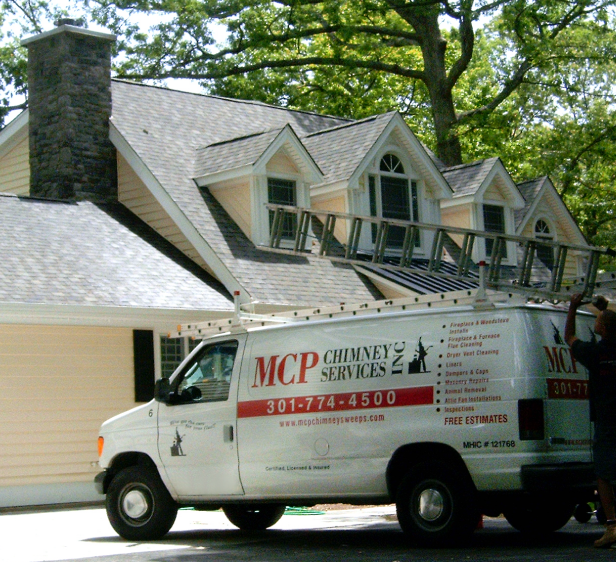 Storm Collar
The storm collar ensures that any standing water on the chase top will roll away from the flue.
The Chase
The chase top encloses the top of your chimney chase, almost all factory installed or builder grade chase tops are galvanized steel that can and do rust out.
Rust
Often times you won't notice until you begin to see rust stains on the sides of the chase and by that point, there is a possibility that more damage has occurred within the chimney system.
It is important to have a chimney professional inspect these elements as they can save you thousands of dollars down the line if addressed before serious water damage occurs. All of the replacement components we use (cap/storm collar/chase top) are stainless steel so you can rest easy knowing they will not rust. At MCP Chimney & Masonry, Inc, offer all kind of chimney installation, repair and replacement services. For more details, call us today!